At the beginning of 2020, Rowan EDC launched Forward Rowan, a new economic development plan for the county. Led by Co-Chairs Greg Edds and Steve Fisher, the county's plan encourages the community to invest in Rowan County economically in order to increase prosperity, improve quality of life and reduce poverty.
Custom Glass Products has been located in Rowan County, North Carolina since expanding operations to the Carolinas in 1988. For CGP President Steve Reeder, Rowan County holds a special place in his heart, and he felt called to invest back into the county that invested not only into his business, but also his family over the past 33 years.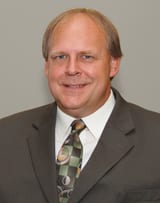 "At Custom Glass Products, we are responsible to the communities in which we live and work.  As corporate citizens of Rowan County, we are privileged to be an active part of Forward Rowan, which ultimately seeks to improve the lives and economic opportunity of our community." -Steve Reeder, President, Custom Glass Products
The Forward Rowan plan is an aggressive, five-year strategy that provides more support for existing industry while proactively marketing the county to companies planning relocations or expansions. The five-year plan is broken into four strategies:
Targeted economic growth
Talent attraction & development
Brand identity and storytelling
High-performance service delivery
The five-year campaign plans to grow over 2,500 jobs with living wages exceeding $33,000 by the end of 2024. With the addition of those jobs, the EDC projects another 1,265 secondary jobs to become available in the same time span. Despite the COVID-19 pandemic, those goals are expected to be met within the current timetable and see annual consumer spending generate a projected $82.7M.