When you are having a building constructed that has a large amount of glass, you will be more focused on the type of glass being used, so you can address design consideration, prevent thermal stress breakage, and ensure overall strength. Gaining an understanding of the differences between annealed, tempered, and heat-strengthened glass is vital to the success of your project.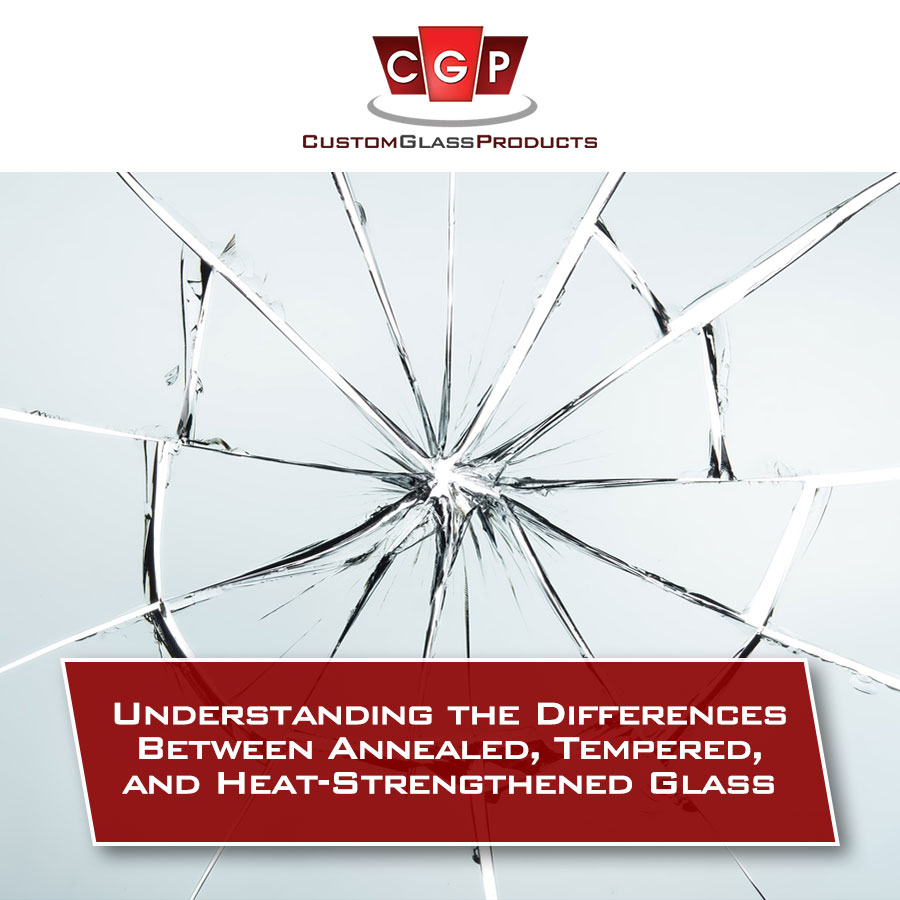 Annealed Glass- The creation of annealed glass involves a specific glass-cooling process. It is also referred to as non-tempered and float glass. Annealed glass does not have the strength of tempered glass, and thus is not used when safety is a concern. It is more commonly used for décor products rather than window glass. When used for glass doors or windows, it is usually combined in two or three layers with a plastic interlayer to create laminated glass that has increased durability, strength, and reduced shatter danger. Annealed glass is used when an economical solution is desired.
Tempered Glass- Tempered glass is sometimes referred to as toughened glass, as it takes annealed glass and makes it stronger by heating it to roughly 700° Celsius (1,200° Fahrenheit) and then force-cools it at an accelerated rate, depending on the properties desired in the finished glass product. The result is glass with a higher surface compression (>10,000 psi) that is 4 to 5 times stronger to resist breakage, has less chance of thermal stress break, and when damaged, creates small fragments rather than dangerous shards. Tempered glass is a popular option when safety is a main objective or requirement.
Heat-Strengthened Glass- The process of making heat-strengthened glass is similar to tempered glass, except the cooling process is slower, resulting in a lower surface compression (3,500 to 7,500 psi). This makes it roughly twice as strong as annealed glass and useful for projects where safety glass isn't needed. The breakage pattern more closely resembles annealed glass, which can be an advantage in situations where you want the glass to stay in the opening rather than fall out. Although it doesn't shatter like tempered glass, it can fracture into dangerous shards. Another advantage of heat-strengthened glass over tempered glass is that there is less distortion, making it ideal when clarity is important.

Here at Custom Glass Products, we know glass. We know what works best for each type of project and will be happy to discuss what makes the best option for your situation. We create custom results for our customers in the Salisbury, North Carolina area, so if you can draw it, we can make it. Contact us today to learn more about our products and services or to arrange a consultation to discuss your project.