Let us tell you about the difference that low-e glass can make for your home or business.
When choosing new windows for your home or commercial property, there are many things to consider, and here at Custom Glass Products, we'll make sure you understand all the options for creating your custom windows in North Carolina. We understand that you want windows that look great and perhaps even add a unique visual feature provided they don't detract from your goal for energy efficiency. The frame and design of the window create the appearance you want so that the aesthetic benefit is achieved. The other objective you have is an energy-efficient solution. While the overall construction of the window affects efficiency, the glass used should also be considered. Low-E glass is glass that has been coated with a microscopic layer, typically a metal or metallic oxide, that is virtually invisible. This layer lowers the emissivity of the glass, thereby blocking long-wave radiation for improved thermal performance. Two benefits are achieved: suppression of the radiative heat flow and impeding heat gain.
News/Blogs
Stay up to date with CGP News and Events with our Monthly Blog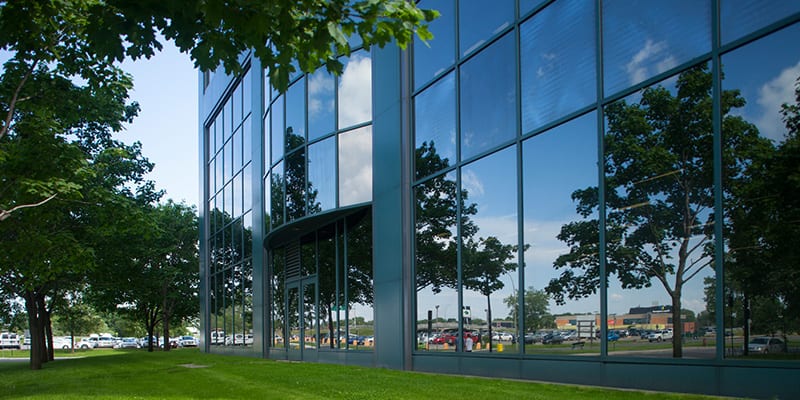 There are two types of low-E glass: soft-coat and hard-coat, also referred to as low-e II and pyrolytic low-e. Soft-coat low-e glass is a high-performance vacuum or sputter-coated product. It provides a significant reduction in solar heat gain and ultraviolet (UV) light transmission. Hard-coat low-e provides increased solar heat gain over soft-coat, making it desirable in the winter, although it can increase energy costs in the summer in an air-conditioned home.
Here at Custom Glass Products, we always have your best interests in mind when creating the custom solution for your needs. We take the time to discuss the various options for every component of your windows, including the use of low-e glass, insulation, and custom grids, so you will be exceptionally pleased with the result. Contact us today to learn more.