If you are considering new or replacement windows, one of the choices you'll face is whether to go with real or simulated if you are opting for divided-light windows. The beauty of this style of window can't be understated and is a great option regardless of the architecture of your home, even though these windows are most thought of as a historic Colonial-era aesthetic.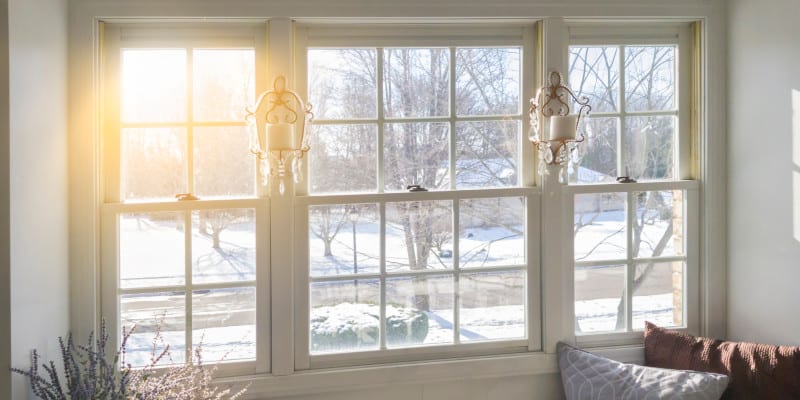 Real divided-light windows are what you'll find in an historic home and may be required when replacing windows if your house is subject to historic landmark requirements. They involve multiple panes of glass that create a unique light reflection and present with added architectural shadow effects. This style of divided-light window is a custom product with a relatively high price tag.
Simulated divided-light windows are nearly identical in appearance. In fact, if you were standing in front of them, you'd be hard-pressed to tell they weren't a true divided-light window, as the light reflection and shadowing differences are minimal. There are many reasons why this might be your best option. First, because it is just one piece of glass with removable muntin grilles, these windows are far easier to clean. In fact, you can also opt for windows where the muntin grille is between sheets of glass for exceptional ease of cleaning. Second, there are practically unlimited grid style options, so you can get the result you desire. Finally, simulated divided-light windows are lower in cost.
If you would like a quote for divided-light windows for your home renovation project, don't hesitate to contact us at Custom Glass Products. We provide an exceptional experience and can custom-craft the ideal solution for your needs. If you can draw it, we can make it! Call today to learn more.